Allunga and Ballah – Cost Savings
The best body corporate committees will look for the latest technology to improve the efficiency of their building, and increase property values.  Sometimes this involves capital expenditure to reduce operating cost. SSKB loves working closely and building strong relationships with our Committees and Building Managers to achieve the best outcomes.
One example we have come across recently is Allunga and Ballah on the Gold Coast, one of the best maintained buildings of its age.

Here is one example of some of the innovative things that they are doing:
The swimming pools of the buildings had been previously heated with gas. The proactive committee and knowledgeable Body Corporate Property General Manager, Justin Clarkson, realised that there were more efficient options which could significantly reduce costs and be better for the environment.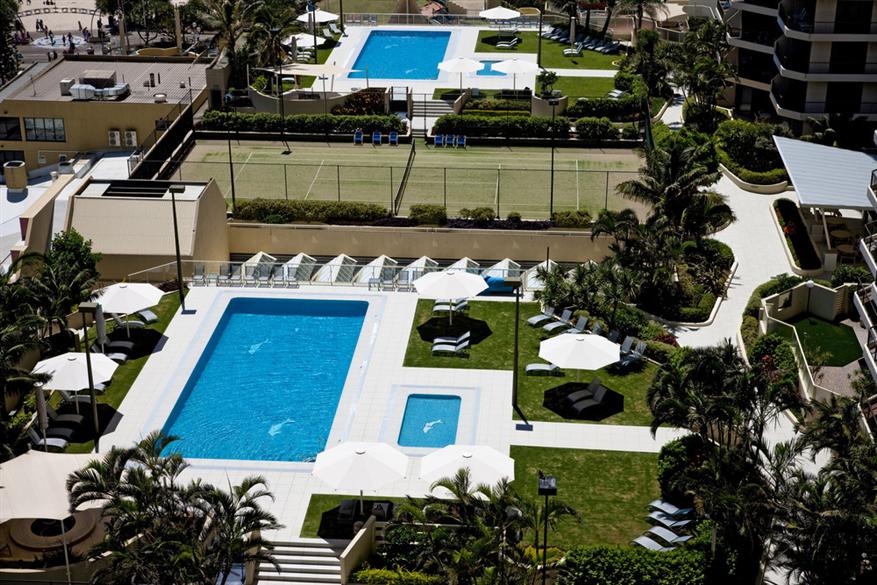 The Body Corporate Property General Manager investigated this to provide an outcome that would be more sustainable and cost effective.
The committee resolved to install new electric heat pumps. Through the research of Justin Clarkson, the Body Corporate General Manager, the gas system was replaced with an X 8 Fairland full invertor heat pump with variable speed technology and complemented with an Automated pool cover heat retention system with thermos insulated blankets.
This resulted in a $84,000 per year saving in energy costs.
The total capital costs was $70,000 for both pools in both buildings to install the heat pump invertors.
The proactive committee and Body Corporate Property General manager of Allunga and Ballah are constantly looking for ways to improve efficiency and be more cost effective.
SSKB loves working with committees who are forward thinking. If you are part of a pioneering committee, we would love to work with you. Talk to your manager about ideas for cost savings for your building, they will be happy to look into things for you. If you are not with SSKB, Click here to contact us today.
How can we help you?
We help you take repetitive time-consuming tasks off your plate.
Sign up to our mailing list and get articles delivered straight to your inbox
Share This Story, Choose Your Platform!